RENAULT TRUCKS C IS EVOLVING
MORE COMFORTABLE AND EFFICIENT
Reliability, fuel savings, comfort, safety ...Renault Trucks goes even further to keep you operational.
A DASHBOARD DESIGNED LIKE A COCKPIT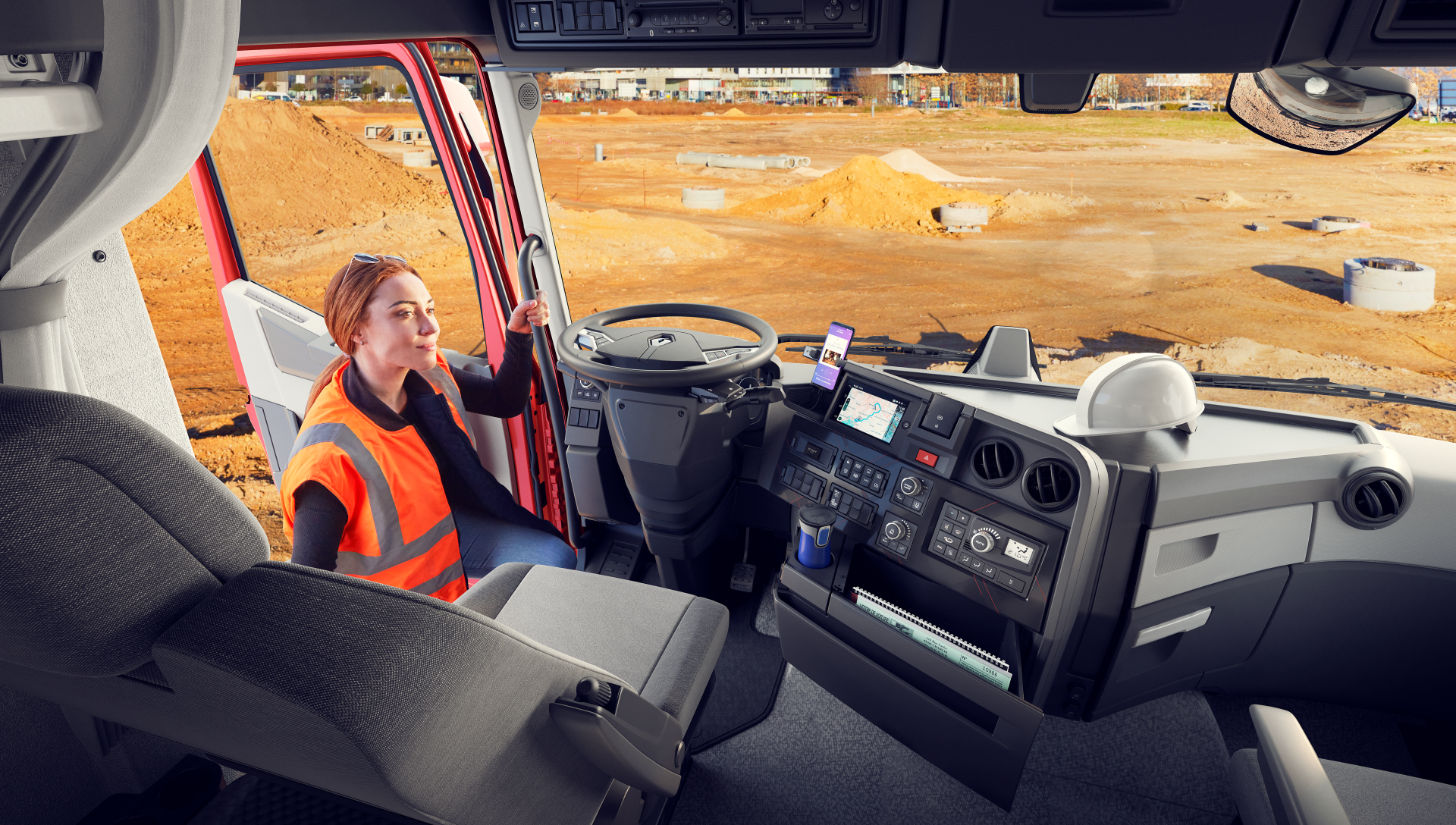 Curved dashboard to keep everything within easy reach
Storage drawer for A4 format documents
Cup holder
USB-C sockets
Start button
Removable superior comfort seat with stain-resistant upholstery
Tablet and phone holder
A MULTIDIRECTIONAL STEERING COLUMN
ONE OF THE BEST STEERING COLUMNS OF THE MARKET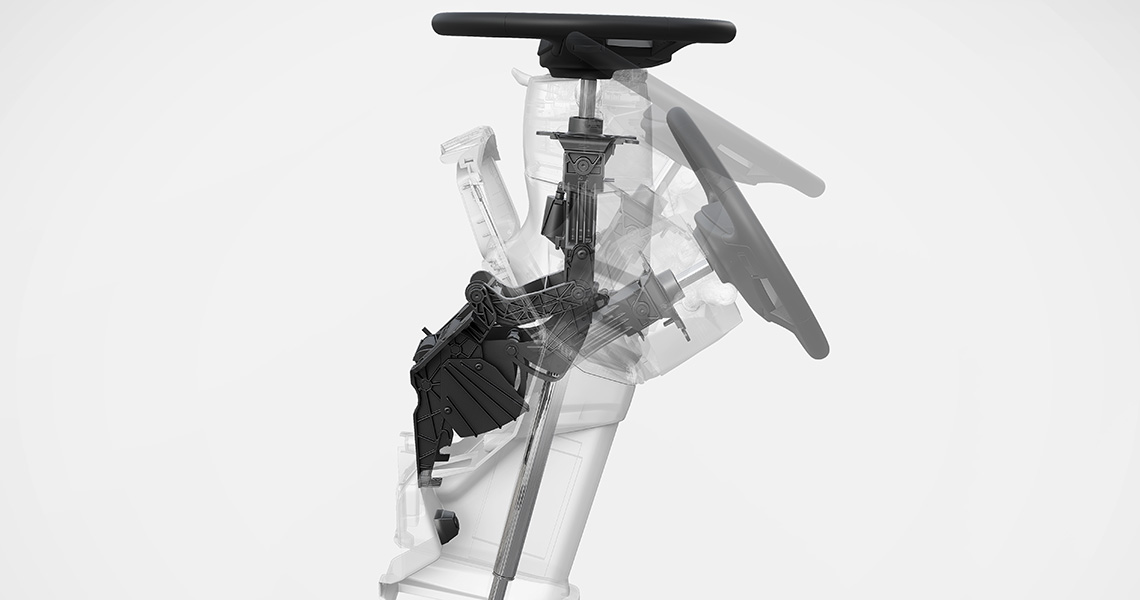 Your driving position to accurately match your morphology
Intuitive foot adjusted control wheel to adopt the ideal driving position
MORE ON BOARD HOME-LIKE COMFORT
NEW ULTRA COMFORTABLE BED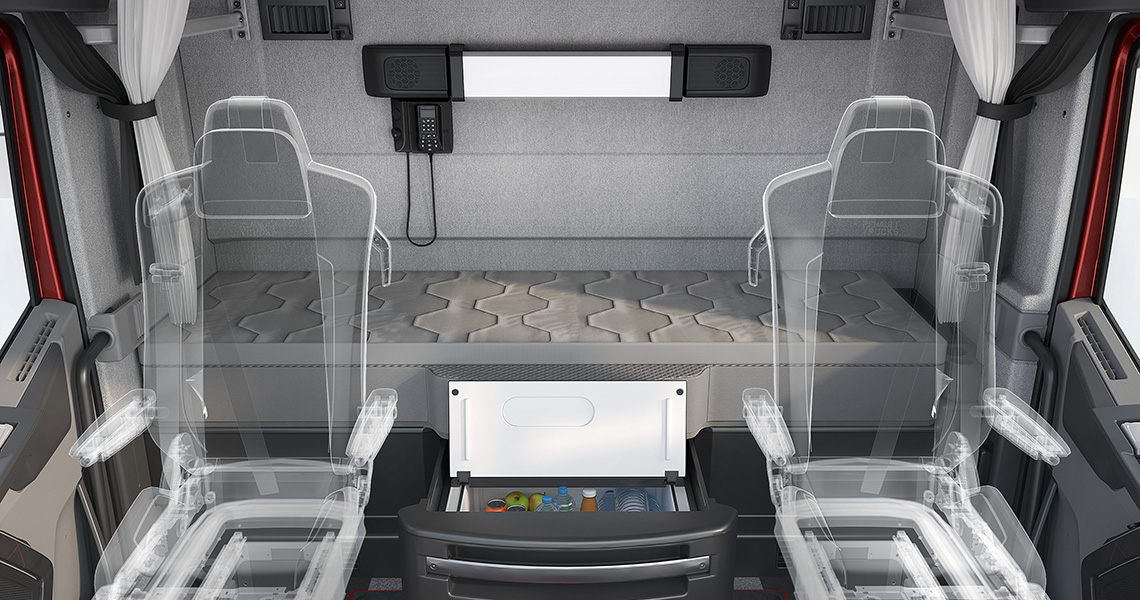 SERENITY BUNK
Mattress thickness: 170 mm; density: 41 kg / m3
Twice as many springs and a thicker mattress to suit all morphologies
Mattress detachable from its base to use fitted sheets
New textured fabric makes cleaning easy
Memory foam mattress topper
TWO USB-C SLEEVES
DRIVELINE WITH 3 YEAR WARRANTY, DESIGNED FOR PROFITABILITY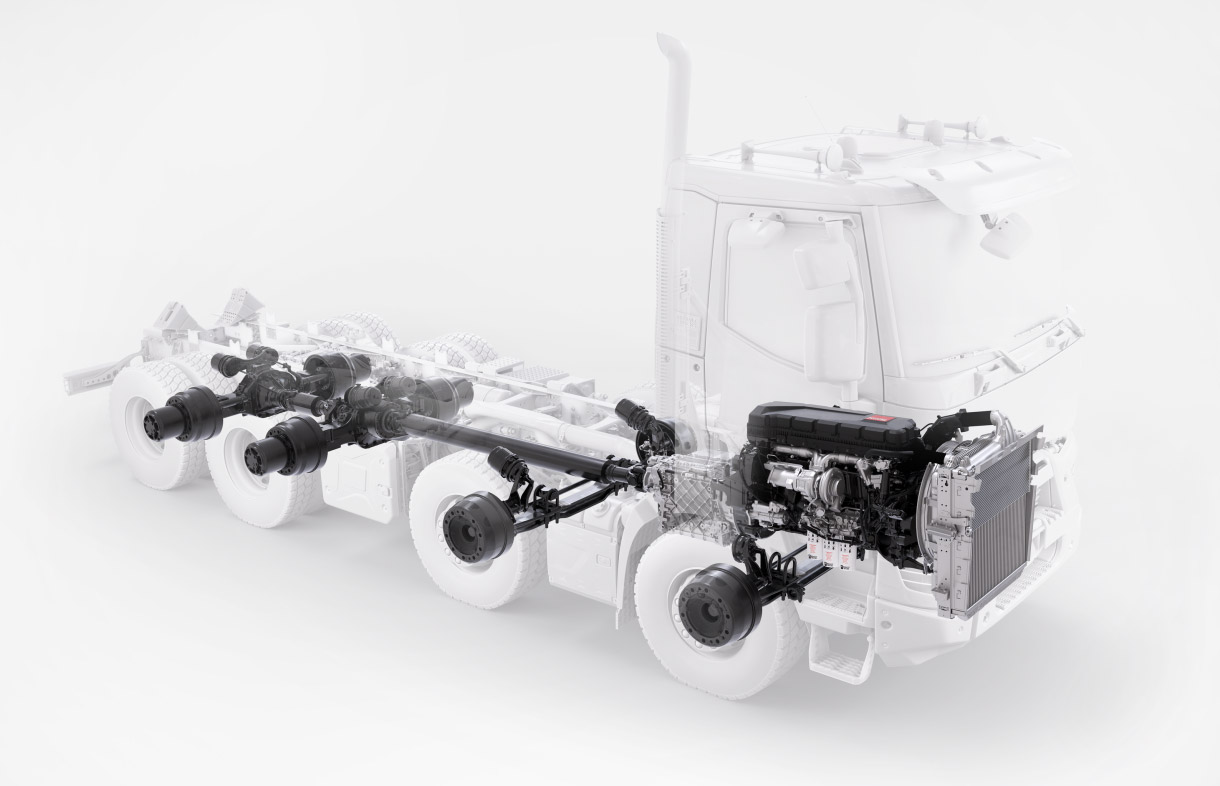 NEW ENGINE RATING 13 L 420 HP (EURO 3). BECAUSE ENJOYING THE DRIVE IS NO LONGER A LUXURY
More powerful engine brake
More dynamic performance
Broader maximum torque range
Better hill-start performance
3 YEAR DRIVELINE WARRANTY* 
up to 450,000 km.
Entire vehicle guaranteed for 1 year.
*applicable in countries selected according to the Renault Trucks International guarantee
OPTIDRIVER AUTOMATED GEARBOX
The best automated gearbox on the market for greater driving comfort, safety and optimized consumption. OPTIDRIVER XTREM A more robust version with reinforced components, particularly suited to long haul applications and demanding applications in Africa. Standard on Euro 3 models. OPTIDRIVER XTREM + XTENDED One or two extra-slow gears available to improve performance and make starting the vehicle easier when carrying heavy loads.
OPTIMISED AXLES
Single or double reduction drive axles depending on use
Minimised fuel consumption (weight reduction and friction limitation)
Several drive axle ratio options available to meet all conditions of use
Superior reliability and long life for maximum usage
MORE SAFETY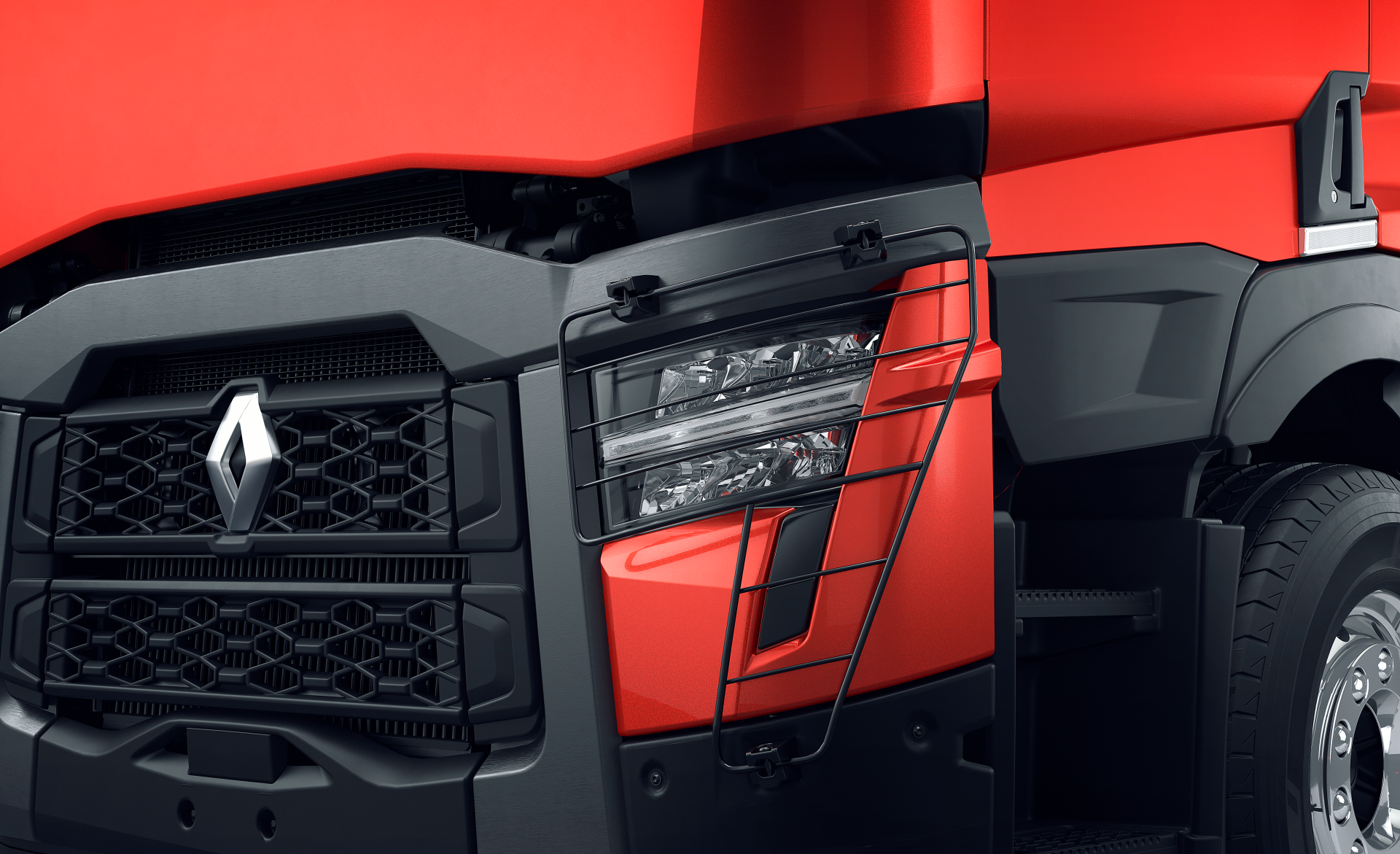 LED LIGHTS FITTED
Better road lighting for better visibility
Lighting close to natural light for less driver fatigue
Wider light beam covering step and ground
Better lighting thanks to LED rotating lights with high light intensity visibility.
PARKING BRAKE EMERGENCY APPLICATION "ANTI-RUN AWAY"
Automatic Park Brake activation when driver presence is not detected
MECHANICAL ANTI-INTRUSION LOCKING
For greater safety in the cab when the vehicle is parked
SECURITY SENSORS
The presence sensors detect vulnerable users in blind spots
LINE DEPARTURE WARNING SYSTEM (LDWS)
Warns the driver with an audible signal as soon as an involuntary deviation from the path is detected.
AUTOMATIC EMERGENCY BRAKING (AEBS)
Warns of a possible collision, then brakes and stops the vehicle without the driver doing anything.
HILL START AID (HSA)
Automatically manages braking when starting on a hill, preventing it from rolling back.
ANTI-DROWSINESS SYSTEM*
audible alert in the event of the driver showing symptons of fatigue; *Option
A CUSTOMISED VEHICLE
The wide choice of chassis configurations enables you to meet all your needs.
The diversity of components available, together with pre-equipped attachment points, facilitate body mounting.
Power take-offs, attachment points on the side members, choice of tank dimensions and custom overhang are all features available to optimise vehicles such as the C Xload 8x4.
For more information, contact us!