Renault Trucks K Safety+ Edition
RENAULT TRUCKS K SAFETY+ EDITION
GO SAFER, GO FURTHER: A COMPLETE TRANSPORT SOLUTION TO ENSURE ROAD SAFETY
K500 HEAVY T 6X4 SAFETY+ EDITION
EXTERIOR DESIGN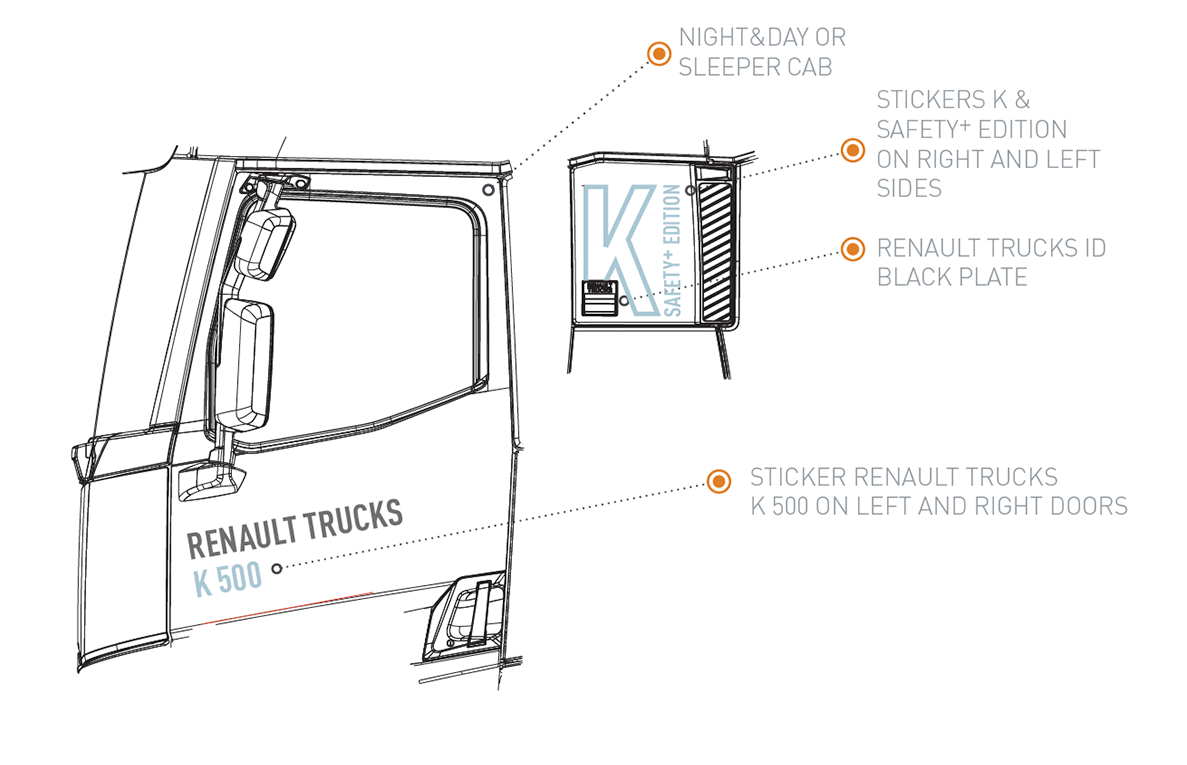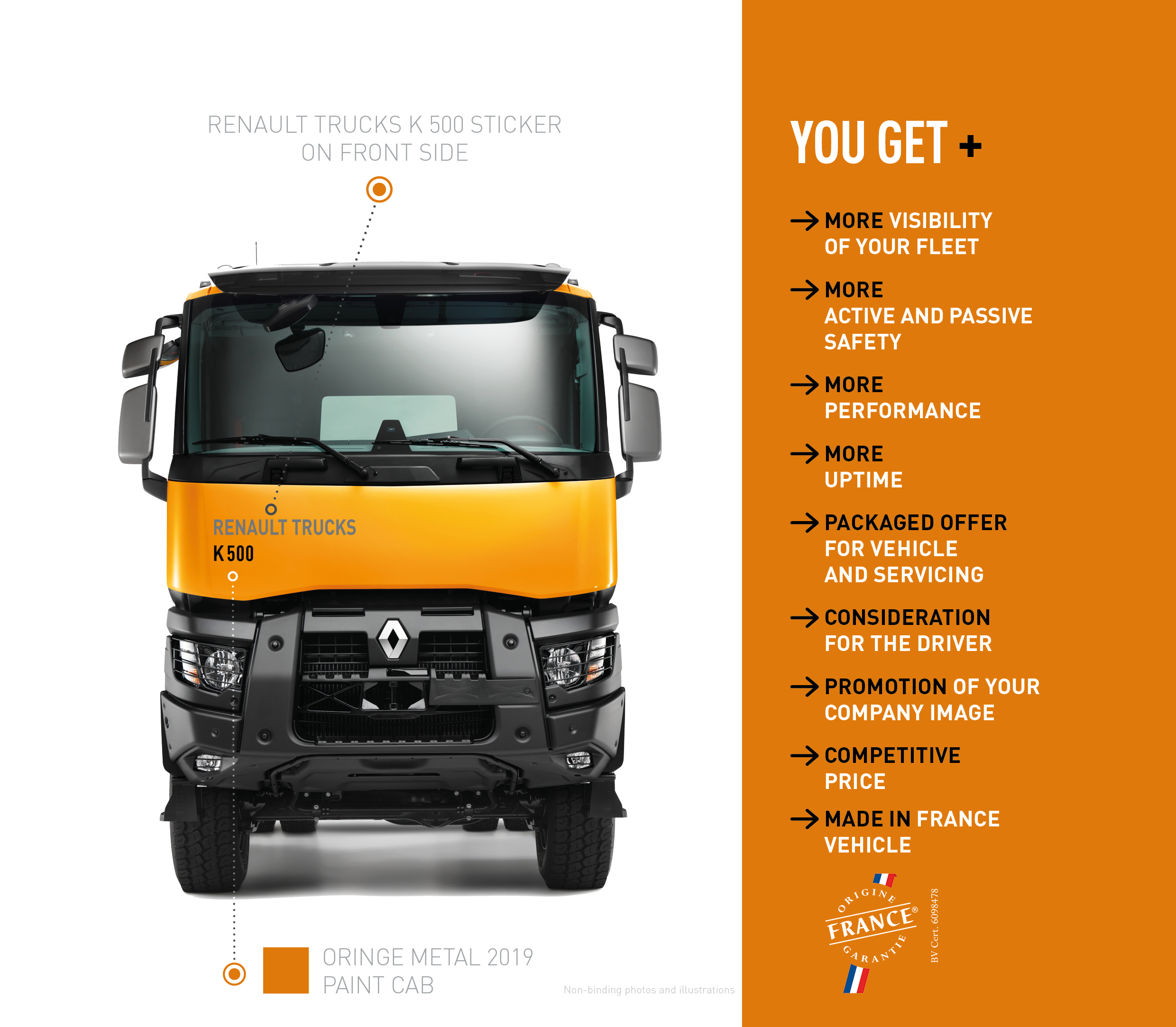 SERVICES INCLUDED
THE MOST COMPREHENSIVE SERVICE CONTRACT IN AFRICA

Tailor-made to the specific transport activity through each vehicle's PMS, our different "Start and Drive" packages can offer routine maintenance service and driveline repairs according to intervals and conditions signed in a contract.With "Start and Drive" the maintenance is controlled, the safety of the vehicle is secured and your working tool is protected from unplanned downtime. The productivity of your business is maximized.
THE OPTIFUEL DRIVERS TRAINING IS ESSENTIAL FOR IMPROVING SAFETY CONDITIONS AND GUARANTEE THE 0 ACCIDENT POLICY

Trucks drivers are the most concerned population by safety during the road transport: road accidents, those related to handling during the loading and unloading of the vehicle, risks of falling when getting on and off the cabin, traumas due to stress, time and security constraints.
Renault Trucks K Safety+ Edition
Click here to discover the whole offer and the Safety+ Options Package